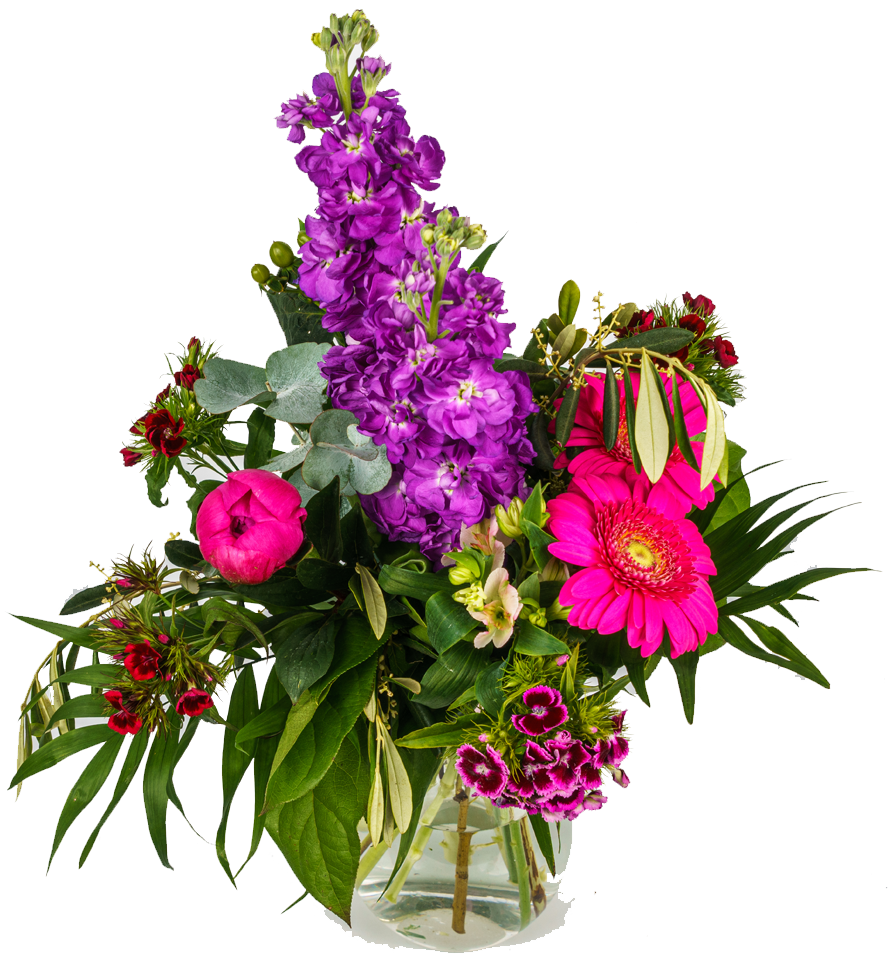 "I must have flowers, always, and always." Claude Monet
funkyflorals subscription
funkyflorals is a subscription service for people who want regular weekly, fortnightly or monthly arrangements to be delivered.
Here at Funky Flowers and Richard Elder, we're as passionate about our blooms as we are about delivering first-class customer service. That's why our talented team arranges the flowers in a vase before they are delivered; so that you don't have to track down your inner master florist.
Our arrangements vary depending on the season, and we always source English flowers when they are available. As with all Funky Flowers and Richard Elder arrangements, we only use high-quality flowers that have been conditioned to ensure added longevity. Currently our delivery is within 10 miles of each shop.

Pay for your subscription

Receive regular deliveries
Flowers delivered to your door
A subscription is a great gift for a friend or relative or even a special treat for you and your home. It makes a fabulous birthday, anniversary, or Christmas present. As a subscriber, you will automatically become a member of our VIP club, entitling you to exclusive offers at the shops, discounts at Berkshire Flower School, and invitations to VIP events.
We couldn't agree more with 20th century American horticulturalist, Luther Burbank, who said:
"Flowers always make people better, happier, and more helpful; they are sunshine, food, and medicine to the mind."
Subscribe to funkyflorals
Subscribe to funkyflorals for a little mind medicine and sunshine in your life.